Over 16,000 toys needed annually!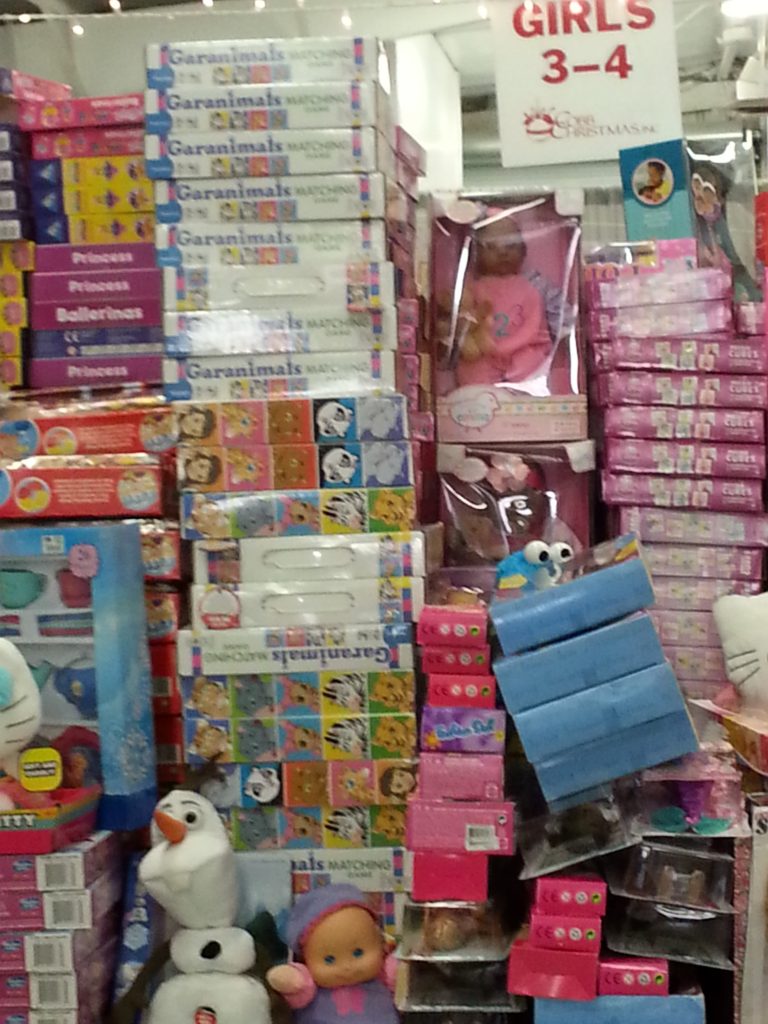 We Need Your Toy Donations
Cobb Christmas provides new, unwrapped toys to pre-screened families. Imagine having a Christmas shopping list that includes over 16,000 toys! That's about the length of Cobb Christmas' list; however, thanks to monetary and toy donations from individuals and organizations throughout the county, our list has been fulfilled every year since our first distribution in 1962. Adding Cobb Christmas to your personal holiday shopping list is a wonderful way to help those less fortunate in our community to have a Merry Christmas.
Bicycles are a special gift which Cobb Christmas distributes based on a lottery system as the number of children served far outweighs the number of bicycles donated to us. Through the generosity of many donors, Cobb Christmas typically distributes more than 200 bicycles each year. New safety equipment is requested with donations of bicycles, roller blades, scooters or skateboards.
In order to avoid spending our limited funds on monthly storage, Cobb Christmas requests that toy donations are dropped-off at Jim Miller Park during the week of distribution.
CONTACT US if you, your community group or business are interested in collecting toys for Cobb Christmas.
Did you know that there is an easy way to give to Cobb Christmas by using GoodSearch. / GoodShop when you search for or purchase things online? Visit GoodSearch.com or GoodShop.com and select / type Cobb Christmas in the "Who do you GoodSearch for" box.
GoodSearch will take care of the rest, donating a few cents from each search and a percentage of each purchase you make to Cobb Christmas.