Cobb Christmas assists low-income and working-poor families of Cobb County
during the holiday season.
Cobb Christmas' office is located in The Mansour Center on Roswell Street in Marietta; our Board of Directors uses this office to maintain our records.
Cobb County graciously donates the use of Jim Miller Park's Exhibit Halls for one week during the month of December for our distribution of food and toys. From Monday through Thursday of the week, donations of food and toys are delivered to Jim Miller Park by individuals, community groups and corporations who have collected items for Cobb Christmas. The food and gifts are distributed to our clients at Jim Miller Park from Friday through Sunday. On Sunday afternoon, any remaining items and our supplies are collected and placed in a nearby rented storage facility for the year. .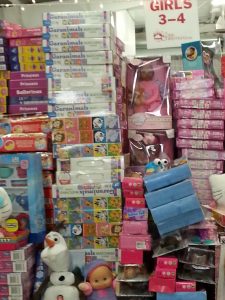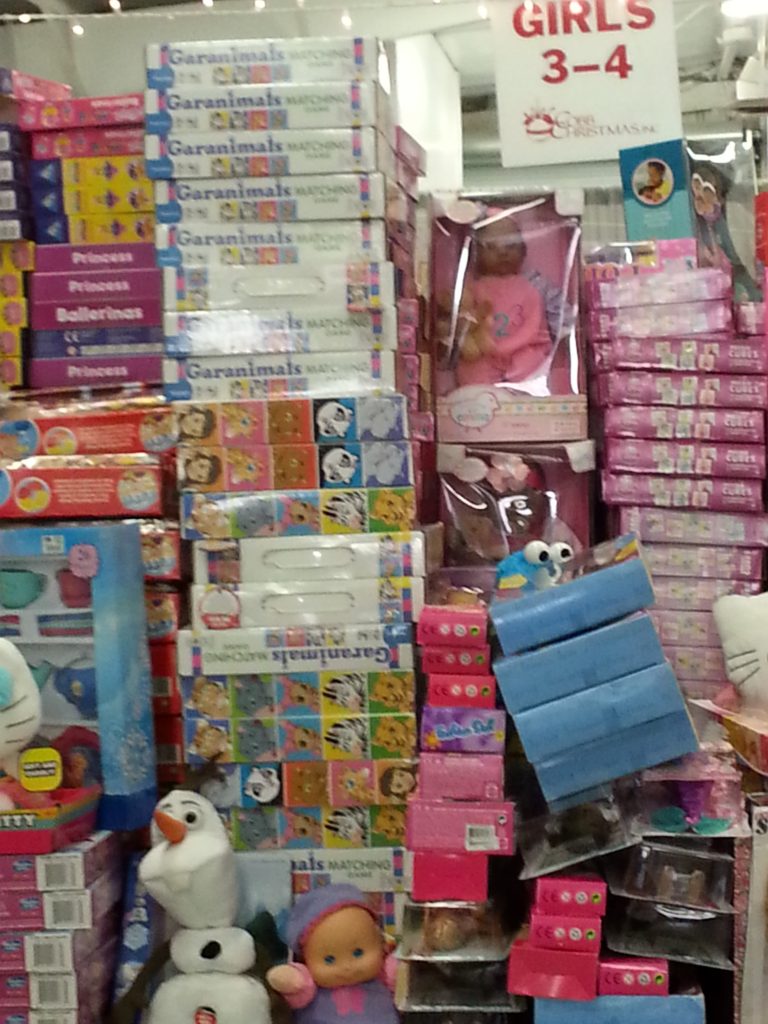 Cobb Christmas' Board of Directors and Committee Members works throughout the year fundraising and preparing for our annual distribution. Using the monies raised, we purchase more than 50% of the toys we distribute. Toys are ordered
during the summer months to allow plenty of time for delivery to Jim Miller Park in December.
Just as Santa makes his list and checks it twice as Christmas approaches, our busiest season is during the fourth quarter.
This is when we are:
   Scheduling volunteers to work during set-up and distribution
   Promoting our organization to potential civic, business, church, school and other organizations that can host a collection drive to raise toys, food and/or funds
   Planning the special Stuff-A-Bus event which also occurs during December